INFRABLAZE'18
DESCRIPTION: Infrastructure Committee's flagship event "Infrablaze" in its fifth year since its inception witnessed active participation from stalwarts in the Infrastructure sector. Policy-makers, academicians, consultants from the industry came together to discuss the issues related to reviving the private participation in infrastructure sector. Issues such as sharing of risks, problems associated with achieving financial closure and project structuring with the added complexity of patented technologies were the topics discussed in detail.
Dr. S B Mujumdar, founder and president of Symbiosis, blessed the event. He highlighted the dependence and interdependence between various disciplines needed to bring about a change in the society. He also underscored the need to empower the common people to take charge of their destiny rather than relying on people with powers to do so.
Dr. Vidya Yeravdekar, Pro-Chancellor, Symbiosis International (Deemed) University, thanked Shri. Kiran Gitte, Commissioner, PMRDA for his support extended Symbiosis. She was confident that SCMHRD students will get learning opportunities by working in various projects undertaken by PMRDA.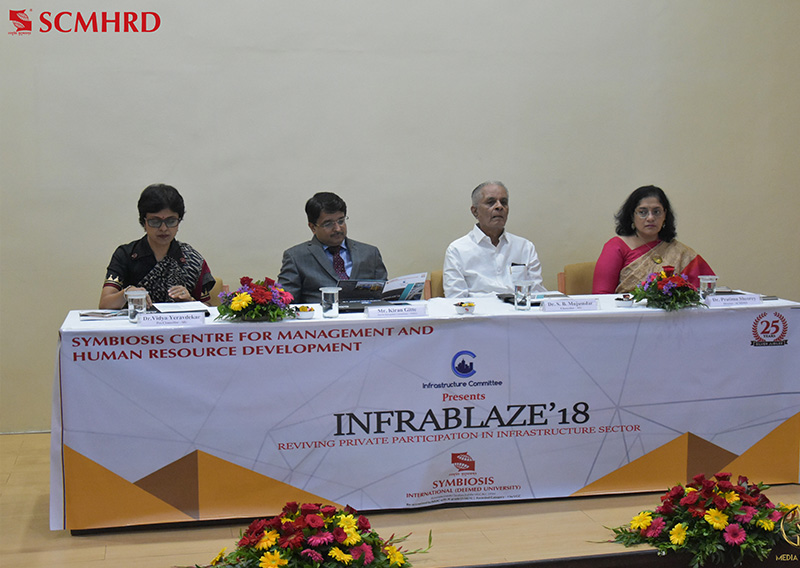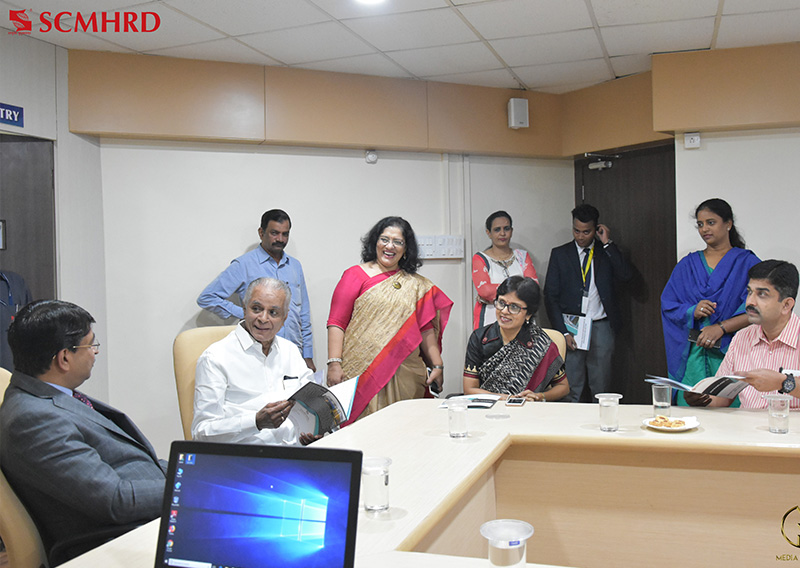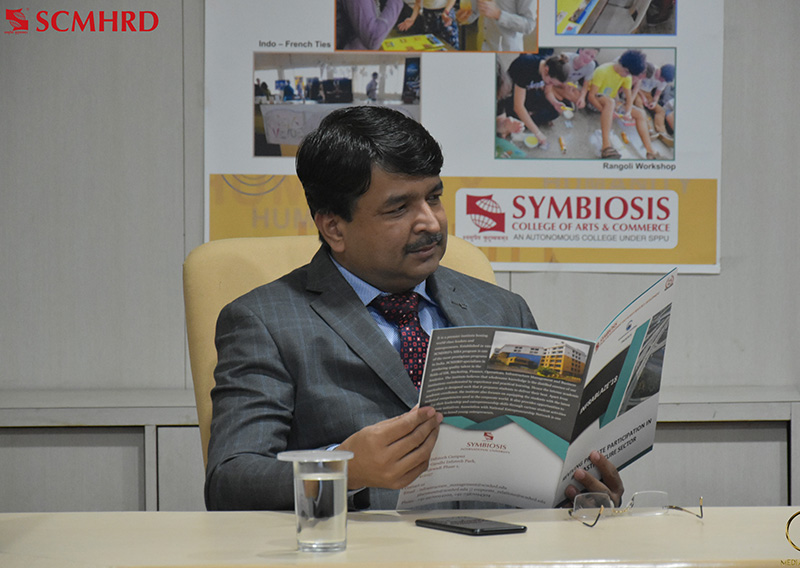 ---
THEME : Reviving private participation in infrastructure sector
---
CHIEF GUEST: Shri Kiran Gitte, IAS , Metropolitan Commissioner & CEO
Shri Kiran Gitte gave an insight into the evolution of Pune and shared developmental plans that PMRDA has for the Pune city in the coming 30 years as well as the many initiatives being undertaken to alleviate the acute infrastructure related issues bedevilling the Pune region. He also spoke at length about the third metro line originating from Hinjewadi. He stressed the importance Public private Partnerships (PPP) to realize the ambitious plans for Pune Metro service.
---
Our speaker's:
Ms Ritu Goswami, DGM NFL
Dr Esther Malini Victor GM,L&T IDPL
Mr. Rajarama Rao, CEO and President of PMI's Pune Deccan Chapters
Mr. Makrand Hardas, VP Academic Interface PMI's Pune Deccan Chapter
---