InfraBlaze is the flagship event of SCMHRD (Infrastructure Club), an initiative as India's first Business School led "Infrastructure Summit". This Summit aims to bring together policy makers, business and thought leaders, government decision makers and academicians under a single roof to analyze the hurdles to Indian infrastructure, identify the gaps in policies and share implementable solutions to fast track projects in order to give Infrastructure the place it deserves in the Economy and put the nation on the growth trajectory.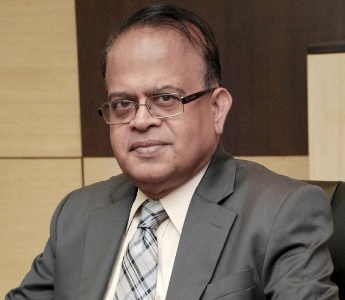 Mr. S. B. Nayar, Chairman & Managing Director of India Infrastructure Finance Company Limited (IIFCL), possesses rich experience of around 37 years in finance and banking industry including International and Investment Banking as well as Life Insurance Industry. Immediately, prior to joining IIFCL, he was the CEO and MD of IFCI Limited and before that he was Deputy Managing Director & Group Executive (Large Corporate Banking and Project Finance Group) in State Bank of India. Mr. Nayar also held the position of Chairman on the Board of Governors of Management Development Institute (MDI).



Mr. S. B. Nayar
Chief Guest
---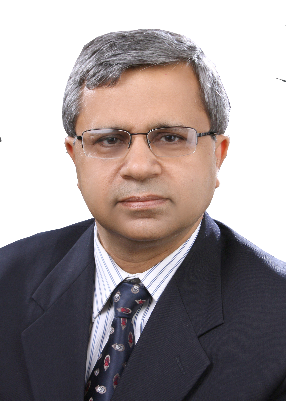 Shri. Rajeev Mehrotra, Chairman & Managing Director of RITES Ltd, has over 25 years of work experience in various areas of finance including resource mobilization from domestic and international markets, financial risk management, treasury operations, borrowing and lending operations, financial acounting, taxation and many more.

Shri. Rajeev Mehrotra
Keynote Speaker
Our Speakers
Infrablaze '16 will present leading speakers and industry stalwarts from across the globe in panel discussion.
Agenda
The agenda for the Panel discussion will be:
Finance:
Lacunas in current policies
Reluctance of financial institutions to fund infrastructure projects
Dwindling interest of private players in infrastructure projects
Reforms to create a conducive environment to encourage investment
Contrieving the funding sources and mechanism PPP:Answer to infrastructureal lag?
Reviving private sector interest in infrastructure

Energy:
India's Current energy scenario
Energy security of India:Is our future energized?
Exploration of new avenues to meet future needs
Rising dependance on imported oil is a concern:strategy

InfraBlaze '15 Highlights
We had the priviledge of having Shri Nitin Gadkari (Union Minister,MoRTH and Shipping )to preside over the event as the Chief Guest and Shri Anil Swarup(Secretaty,Ministry of Coal) as the keynote speaker and a notable number of eminent speakers:
Mr. Arvind Mahajan - Partner And National Head, KPMG India.
Mr. Gaurav Sood - M.D, Solar-Direct Energy India Pvt. Ltd.
Mr. T.S. Venkateswaran - Director, Audit & Assurance Services Delloite
Mr. Viney Kumar - Executive Director, IDBI
Mr. N.S.N Murthy - Director & Leader Smart Cities Pune.
Mr. Dilip Karmakar - PPP expert advisor, ADB
Mr. Rajesh Phadke - Chief Architect & Planner, GIFT City
Mr. Ravinder Pal Singh - Consulting Director, Cisco consulting Services Ltd.
Mr. Vidhyadhar Deshpande - Former Director Town Planning, Maharastra